Alternative Assisted Living with Smart Home Technology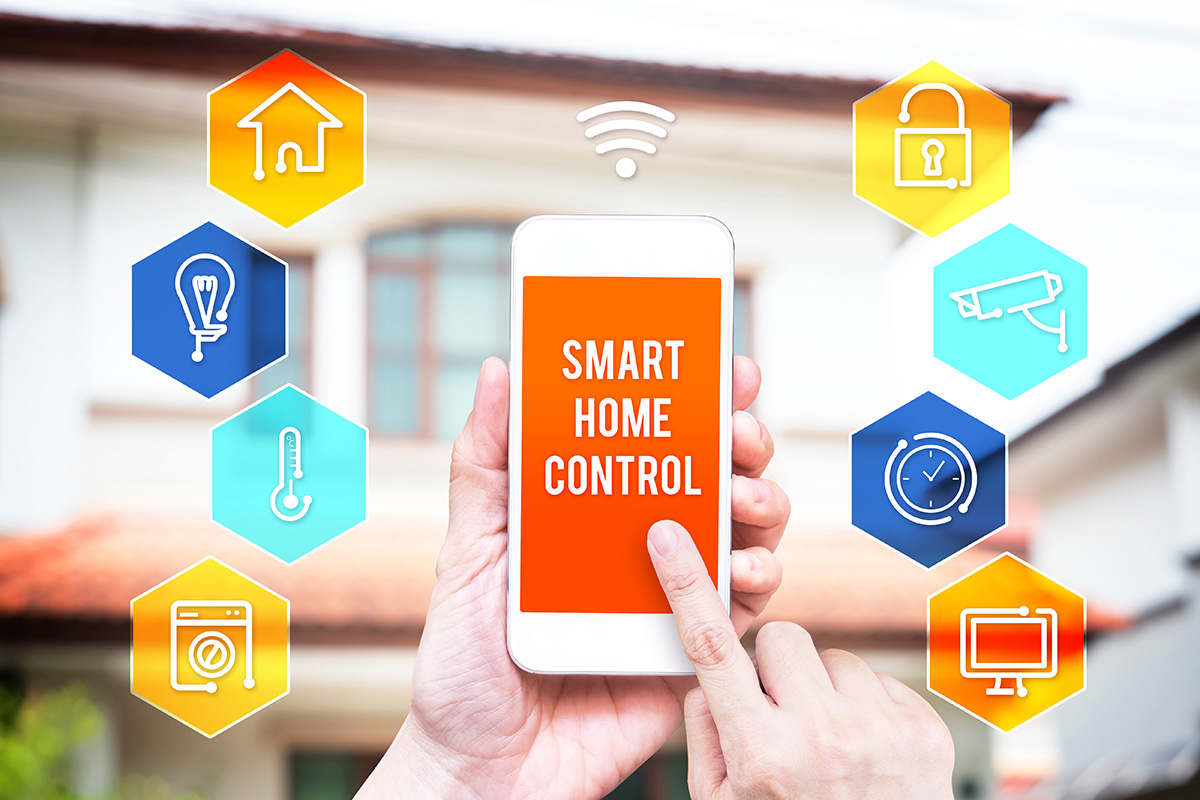 Smart homes are becoming the norm for seniors that choose to "Age in Place" at home with remote supervision from caretakers instead of assisted living. With features like activity monitoring, energy management, and emergency access, smart home technology creates the perfect solution for home care.
Home Security
Integrated home security by alarm.com with enabled notifications allows caretakers to monitor the safety of their loved ones remotely. You'll be notified of opened doors or windows to ensure their protection. Surveillance cameras give you the ability to view those approaching the front door before its answered. These features are crucial to make sure your loved one is safe while managing their care from a distance.
Energy Control
Automated lighting and temperature control drive down energy costs with programmed settings which can be adjusted to make sure usage stays consistent. The ability to manage lighting and temperature settings from a mobile device ensures your loved one is kept comfortable from wherever you are.
Activity Monitoring
Monitor activity patterns of your loved one with daily reporting features. Know right away if activity levels have changed and address any situation that may be out of the ordinary. Sleep monitoring lets you know if your loved one is getting the required amount of restful sleep or if they're sleeping too long.
Detailed Reporting
Smart Care solutions offer comprehensive data and detailed reporting with the ability to set notifications for individual family members. With shared information for multiple caretakers, responsibility is easily shared between family members.
Our "Age in Place" solutions can be customized to meet your individual needs. Some recommended options are:
Home Security — more than standard security it also monitors and notifies if a door is left open or if there's no activity
Flood/Moisture Sensor — informs you of broken pipes or bath water is running. It also shuts the water off automatically
Smoke Detectors — programmed to contact the fire department
Bed & Chair Sensors— no use or prolonged use notifications
Emergency Call Button — with the push of a button notify caregivers of emergencies
Fall detection pendant — immediate, hands-free notification in the event of a fall
A Smart Cost
With so many solutions for home care, you'll find comfort and ease in allowing your loved one to maintain their independence while managing their care. The cost of our basic "Age in Place" smart home solution is $2500 with a monthly monitoring fee of $35 – $95. Far less than the cost of assisted living. If you'd like to know more about smart home "Age in Place" solutions, give us a call for a consultation. We're happy to help.