2018 Clark County Parade of Homes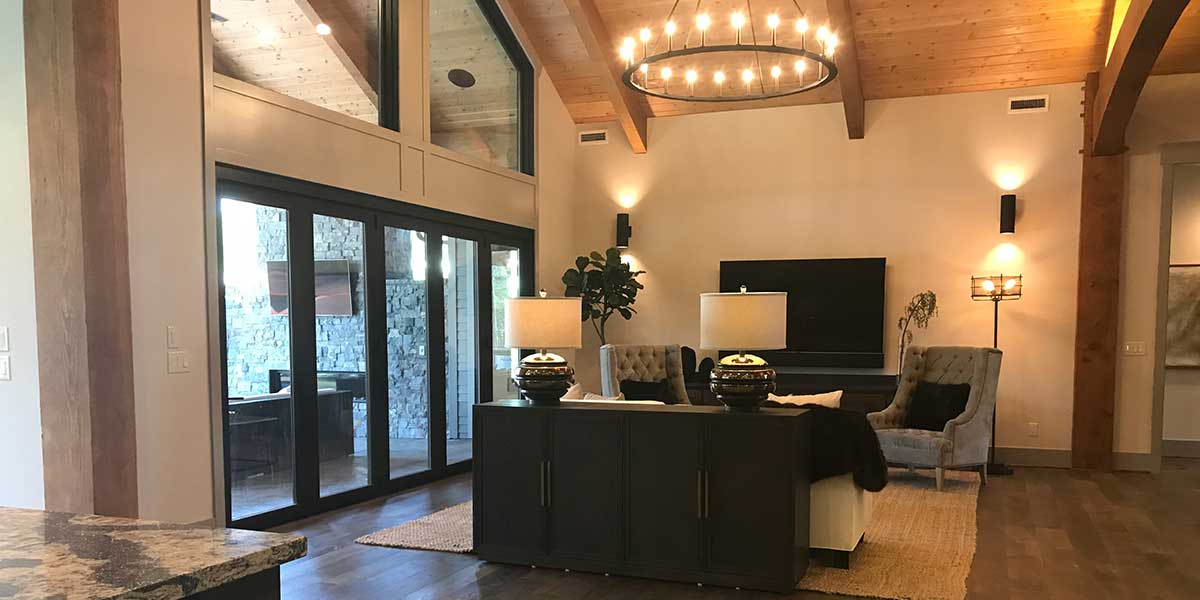 Curious about what type of audio, video and low voltage integration system it takes to create a "Best of Show" award winning Parade of Homes project?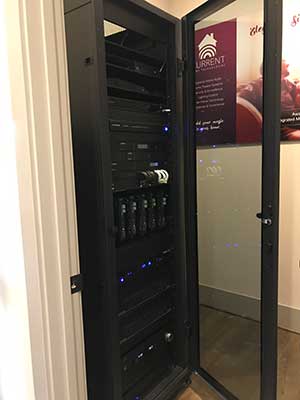 This years smart home system included integrated security, surveillance, audio, video, lighting, smart locks and smart thermostat that are seamlessly controlled and automated from a Crestron in-wall touch screen, integrated keypads, hand held universal remote controls and an easy to use smart phone app.
We programmed the Crestron smart home system to automatically set-up this award winning home 30 minutes prior to start of the show by turning on lighting to pre-set levels, powering up six 4K flat panel Samsung smart TV's to various system inputs from Tivo, Sony 4K blu ray player and surveillance system camera views, then the 8-zone home audio system provided high resolution audio from an Autonomic multi-zone streaming audio player from the front entry to the pool area speaker system.
This Parade of Homes project included:
The 4K video over IP distribution system powered by the Crestron NVX system allows the owners to view multiple sources from Tivo, blu ray, surveillance cameras and Roku at any of the smart TV's through the house over Cat6 cabling.
Our great room surround sound system included a Dolby Atmos Surround sound system with an Integra home theater receiver, James Audio custom built LCR bar and Crestron hand-held touch screen controller.
The Multi-Source/Multi-Zone Audio system with Monitor Audio architectural loudspeakers, Crestron audio keypads with custom engraved keycaps and streaming audio via an Autonomic 3-zone server and Sonos connect allows easy access to all your favorite streaming audio apps from Pandora, Spotify, Tidal and even audio stored on a local NAS drive.
Thanks to the following key manufacturers we were able to create a truly smart home environment for our homeowners to enjoy for years to come.
Crestron audio, video, lighting and integration systems
James Audio custom built LCR bar paired with Monitor Audio architectural speakers
Autonomic and Sonos streaming audio solutions
Smart home security solutions from DSC and Luma
Smart locks and Smart thermostat from Baldwin and Crestron
Custom AV rack from Middle Atlantic
4K Smart TV's from Samsung